About this volunteer
Role

Local organiser

Region

South East
This volunteer no longer works with us.

Mark Lambert is a former local organiser of the Civil Service LGBT+ Network.
My name is Mark Lambert. I work for CFCD (Counter Fraud Compliance and Debts), which is part of the DWP and I am based in Oxford. I am the new South East lead for Civil Service LGBT+ Network and also the local rep and a committee member rep and for DWPride Southern England. DWPride is the support group for LGBT+ people and their allies in the DWP. Previously I have raised awareness by raising different flags that represent our communities and given awareness talks about why despite having equality on law, groups such as ours are needed.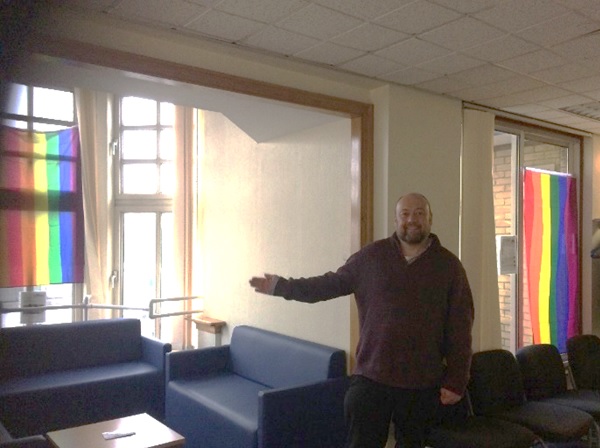 Email Mark Lambert