Secure your place at the Civil Service LGBT+ Conference 2022
Taking place on Thursday 6th October 2022 at the BEIS Conference Centre.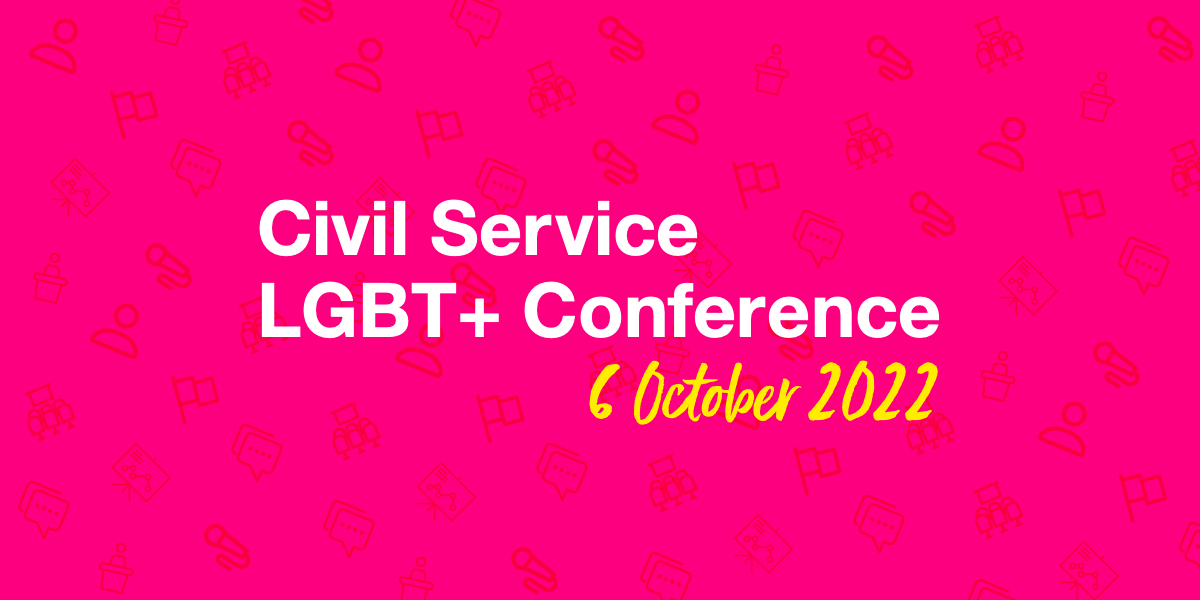 The Civil Service LGBT+ conference is a career development and workplace inclusion conference exclusively for LGBT+ civil servants. It will be held on 6 October 2022, in-person, at the BEIS Conference Centre in London. This learning and development event is free of charge.
Register to attend
Registrations will open on 22 August 2022 at 10:00. You can secure a place at the conference via Eventbrite. Tickets will be released in three waves so that everyone get's a fair chance to secure a place.
Tickets will be made available on:
Monday 22 August at 10:00
Monday 29 August at 10:00
Monday 5 September at 10:00
Register to attend and save the date.

6 October 2022 at the BEIS Conference Centre, 1 Victoria Street, London
What to expect
On the day, you can expect keynote speeches and panel discussions focusing on:
transforming your career in the Civil Service
implementing effective, data-driven change in your workplace
bringing your authentic self to work
effective allyship across employee voice networks
You'll also be able to take part in speed mentoring and a range of breakout sessions covering successful profiles, confidence and resilience building and much more.
More information about the agenda will be released soon.
Help on the day
If you would like to volunteer to help out with the conference on the day either by facilitating a session, speaking, or managing logistics, please indicate this when you sign up or email the conference team at conference@civilservice.lgbt.
Can't attend in person?
For those not able to attend in person, there will be a digital version of the conference taking place later on in the year. Please register your interest here instead. More information will be made available in due course.